2022 NASPGHAN/CPNP/APGNN Annual Meeting 
REMINDER: All sessions are recorded and will be available in the event app 24-48 hours after the live event. The recordings are unedited. There is no live viewing.
09/30/2022 - Hurricane Ian did not impact the hotel beyond some landscaping clean up. They are ready and excited to welcome us. The airport is reopening as of today, Friday, September 30th. Local attractions like Disney and Universal are beginning to reopen as of today too. We look forward to seeing you in Orlando!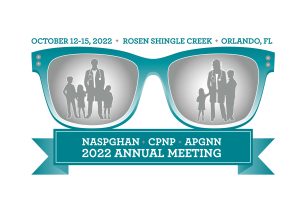 The NASPGHAN/CPNP/APGNN Annual Meeting & Postgraduate Course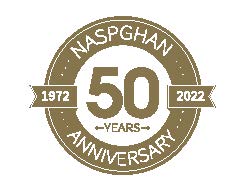 We will be celebrating the 50th Anniversary of NASPGHAN at the 2022 NASPGHAN/CPNP/APGNN Annual Meeting to be held October 12-15, 2022 at Rosen Shingle Creek in Orlando, Florida. Make sure to make plans to attend all three meetings that week:
Wednesday, October 12 :Single Topic Symposium: The Next 50 Years: Technology and the Future of Pediatric Gastroenterology

For part of this program you will be able to submit your latest and greatest idea to improve Pediatric GI as part of our Baby Shark Tank. Start working out the details of the next great innovation and keep an eye out for the application to pitch to our sharks.

Now accepting applications! Click here. Deadline for applications: July 15, 2022

Thursday, October 13: Postgraduate Course
Thursday, October 13 - Saturday October 15: NASPGHAN/CPNP/APGNN Annual Meeting

We will begin accepting abstract submissions by the end of the month - keep an eye out for the email announcement.
Click here for additional details.
Registration is now open! Click here to register now.
Register early and save: If you register now through August 31st you can save with our early bird registration rate.