2020 NASPGHAN/CPNP/APGNN Annual Meeting 
Pack Up the Van - The NASPGHAN Annual Meeting is Going Virtual in 2020!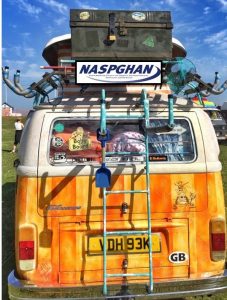 NASPGHAN would like to thank the almost 1400 members who participated in our survey about the 2020 NASPGHAN/APGNN/CPNP Annual Meeting. Your feedback was invaluable and allowed us to make the best decision with as much membership input as possible for the meeting this year.
Thus, the 2020 NASPGHAN Annual Meeting and Postgraduate Course will be going virtual.
While the ongoing pandemic has made it impossible for us to safely gather in person, we are very excited to bring you an innovative virtual program that will reach a wider audience and provide on-going educational programs for our trainees and support of our membership. The virtual event will occur the same week as our original meeting: November 1-7, 2020.
NASPGHAN has assembled a special Task Force, headed by President-elect Dr. Benjamin Gold, to review the program that was originally set for the face-to-face meeting and all of our opportunities to expand the event in this new platform. The Task Force is ensuring that we will still maintain our excellence in education, presentations of cutting edge research and mentorship for our trainees and junior members and that these aspects are not only preserved but that we also seize the opportunity to extend our outreach for the 2020 annual meeting with exciting new options.
We will be sharing more details about the virtual event by the end of July, which is the timeline Dr. Gold shared in his original message to our members. NASPGHAN is committed to making sure you receive this information in a timely fashion, but please continue to save the dates for this event. We are excited to "see" everyone in November!
November 1-6, 2020
NASPGHAN/APGNN/CPNP Annual Meeting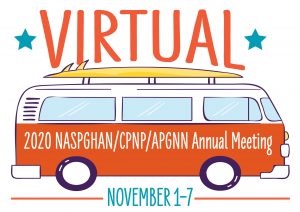 November 7, 2020
Postgraduate Course
Updated information now available!
Please click this link to see more detailed information about this event.