NASPGHAN Foundation/NASPGHAN Junior Faculty Conference
December 1 – 3, 2022
Chicago, IL
The NASPGHAN Foundation/NASPGHAN Junior Faculty Conference is a new conference with a target audience of junior-level pediatric gastroenterologists. This conference will be devoted to the career and professional development of NASPGHAN members at a junior level in their professional career (2 to 7 years out of fellowship training).
The conference will address ongoing professional development for members at the junior level of their career, continue to nurture and augment existing and new professional relationships, mentoring and collaboration and cover such topics as expanding self-awareness and personal leadership styles, improving communication, diversity and inclusion, increasing financial acumen and strategic planning, negotiation strategies and more.
Expenses will be covered.
Attendance will be limited to 50 participants and applications will need to be submitted to apply. The application site will open April 20. The deadline for applications is May 30, 2022. Applicants will be notified by the end of June.
The program will begin at 2pm on Thursday, December 1, and run through 1pm on Saturday, December 3.
Supported by an educational grant from Fresenius Kabi.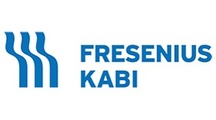 Please review COVID protocols for the 2022 Junior Faculty Conference:
Vaccination: We require that all attendees are fully COVID vaccinated and received a 3rd vaccine booster before this event.  The booster shot should ideally have been administered no later than November 28th. *If you do not meet these criteria due toextenuating circumstances, please contact NASPGHAN and the course directors to discuss this further.
Pre-conference testing: All attendees are required to have a negative COVID test within 1-3 days of the conference and will have the results before boarding your plane.  We are not specifying a specific type of test or proof.  We respect that you are responsible individuals and will do what is needed to keep everyone safe.  We will have rapid home tests available on-site, if you become symptomatic, as needed.  We will assist those of you who require a COVID test before returning to your home country.
Air travel : At the time of this letter, US regulations continue to mandate masking in all airports and on airplanes.  We recommend wearing an N95 or equivalent mask while flying.
Travel to/from the airport: Our transportation will be private to conference attendees – you will not be sharing with other non-NASPGHAN travelers.  All passengers and drivers will be required to wear masks.
No shared sleeping rooms. We will provide single rooms for all attendees.
Dining – Meal tables be set with as few people as possible to encourage social distancing.  Hotel staff will be masked and gloved.  Meals will either be individually plated or boxed/individually wrapped. 
Masking and social distancing: Masks will be required in all sessions.  Hand sanitizer, cleaning wipes and disposable masks will be available, but we encourage you to bring your own masks as well.  We will set our meeting rooms with as much space as possible between attendees.
COVID bubble: For everyone's safety, we expect all attendees to stay on-site at the hotel at all times.  We will organize NASPGHAN-only events at the hotel.  In order to keep the NASPGHAN bubble safe, NO friends or family are allowed to stay with you in the hotel or come to any conference events.  *If you are a nursing mother, please contact the NASPGHAN staff/course directors.