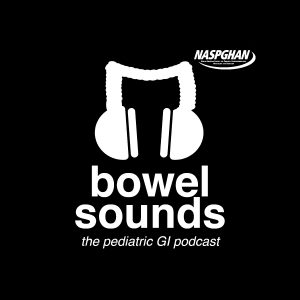 Bowel Sounds: The Pediatric GI Podcast
Bowel Sounds is a podcast on all things related to pediatric gastroenterology, hepatology, and nutrition. This podcast is brought to you by the North American Society for Pediatric Gastroenterology, Hepatology, and Nutrition (NASPGHAN).
Listen and subscribe now on Apple Podcasts, Spotify, Google Podcasts, or wherever else you listen to podcasts.
You can also listen on our website: http://naspghan.buzzsprout.com.  Email us at bowelsounds@naspghan.org with feedback and topic or guest suggestions. Be sure to follow @BowelSounds on Twitter for updates too.
As always, let us know what you think!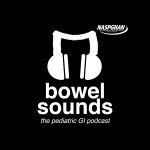 In the next episode of Bowel Sounds, hosts Dr. Peter Lu and Dr. Jason Silverman talk to Dr. Ben Gold, our incoming NASPGHAN President.  We talk about Helicobacter pylori, including controversies related to testing and treatment.  We also talk about his past life as a DJ and how spinning records prepared him for a career in academic medicine.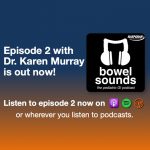 In this episode of Bowel Sounds, hosts Dr. Jenn Lee and Dr. Jason Silverman talk to Dr. Karen Murray, our current NASPGHAN President and Chair of Pediatrics at the Cleveland Clinic. We talk about hepatitis C, including screening and its evolving treatment. We also talk about her career, her thoughts on work-life balance, and her advice for young people in the field, particularly young women.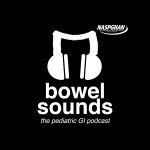 Hosts Dr. Jenn Lee and Dr. Peter Lu talk constipation controversies with Dr. Carlo Di Lorenzo.  Do we really need to do rectal exams?  When should we get x-rays?  Is PEG3350 safe?  Do milk and cheese really cause constipation?  We answer all these questions and more.  As always, the discussion, views, and recommendations in this podcast are the sole responsibility of the hosts and guests and are subject to change over time with advances in the field.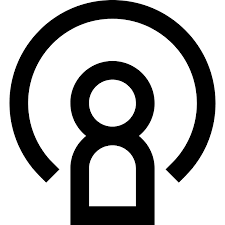 NASPGHAN Podcasts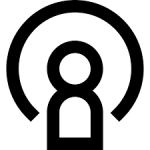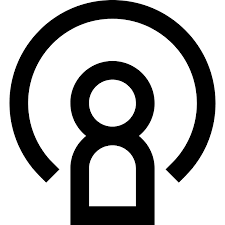 Challenging Aspects of the IBD Transition Process
Support for this program was provided by an educational grant from Abbott Nutrition