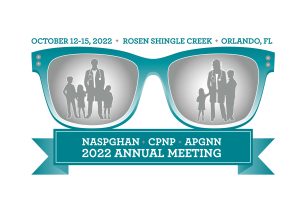 Once you are done attending all of the sessions you plan to, either in person or on demand:
1. Go to http://naspghan.cmecertificateonline.com
2. Click on the applicable event title(s) to complete evaluations and/or MOC tests.
3. Evaluate the meeting and click the hyperlink provided on the last page to claim your credit certificate.
4. Save/Download/Print all pages of your certificate for your records.
5. If you lose your certificate, or need help, go to help.cmecertificateonline.com
Questions? Email Certificate@AmedcoEmail.com
If you are seeking ABP MOC Part 2 credits for the 2022 Post Graduate Course & Single Topic Symposium please have your ABP ID handy and make sure to click on the correct evaluation link.
Please print all pages of your certificate for your record.
Questions? Email Certificate@AmedcoEmail.com